APRIL 15, 2020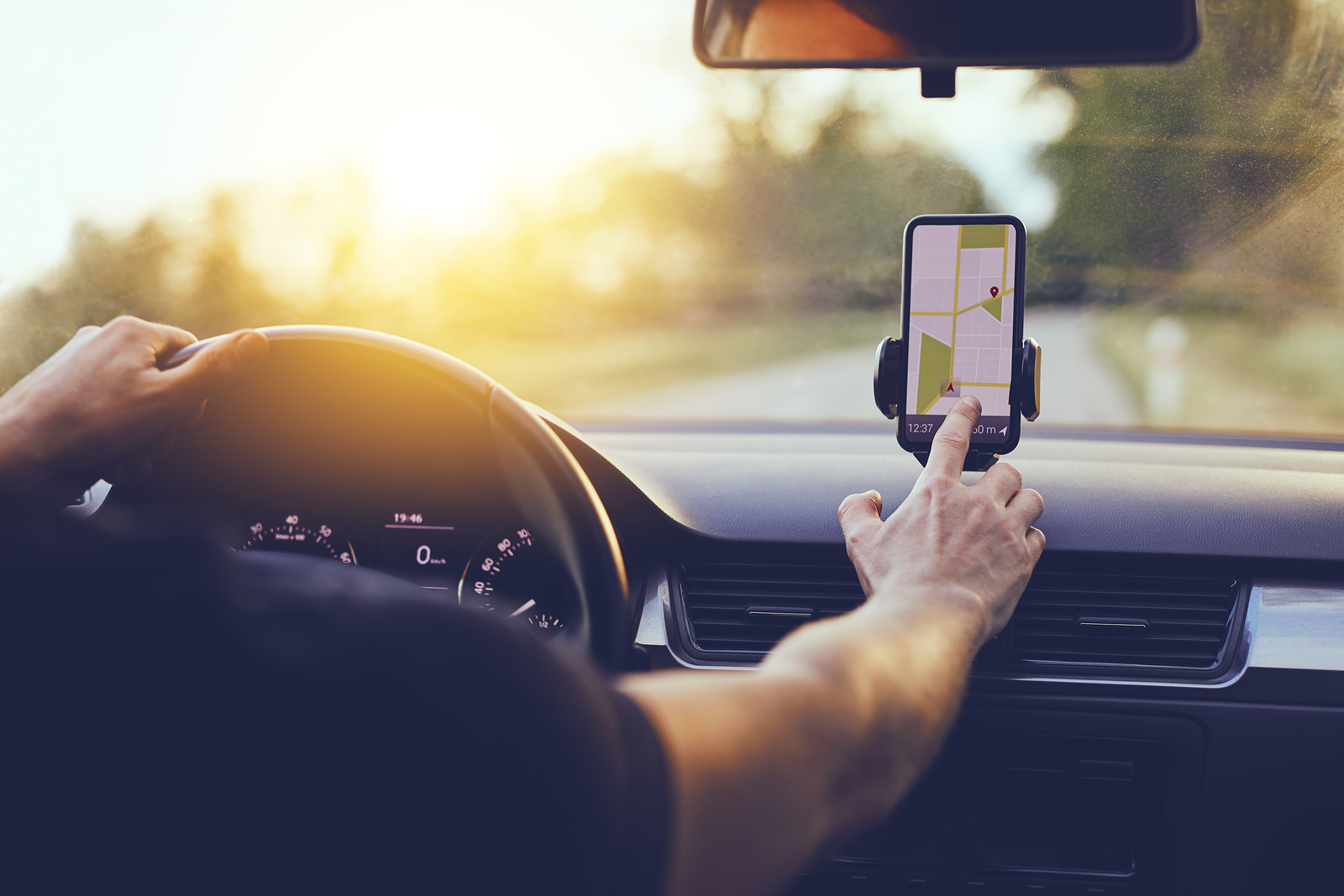 Twenty years ago, the only resources you had at your disposal when going on a road trip were likely a large, folded map, the locals you met on the way and possibly a small GPS attached to the dashboard of your car or RV. Now, there are hundreds of helpful resources at your fingertips in the form of apps on your phone.
It's amazing how much technology is advanced but the sheer number of options you now have access to can also be overwhelming. Despite the information they offer, when you have fifty travel apps on your phone, they can become more of a hindrance than a help.
As well, many road trip and RV apps require monthly subscriptions and over time, the cost of these apps can add up.
To help you decide what travel apps to download, here are the best free RV apps to assist you with every aspect of your road trip: planning, preparation, navigation, and duration.
Best Apps for Planning a Road Trip
For many road trippers, the planning stage is the most important. This is the point where the big decisions about your vacation are made; such as how long to travel, what RV destinations to visit, what RV campgrounds to stay at and so on. With so many different options and variables, you may be unsure of where to start or how to fit all of your priorities together.
Luckily, fellow smart techs all with a passion for travel thought ahead and developed some amazing apps for road trip planning. Mobile resources like these can help you make decisions about your trip faster and easier.
This is one of the best road trip planner apps. Roadtrippers specializes in organizing your road trip itineraries as well as has a knack for highlighting new destinations you have yet to visit. For example, when your trip is all laid out, this RV app will show you additional spots to visit along your current route.
While this app is designed for all types of travel, it can still be an extremely helpful app for planning a road trip. The highlight of this app is that it helps keep all of your plans in a singular spot. It is especially good with planning day trips and showing cities you can explore along your current route.
Best Navigation Apps for RV Trips
Oftentimes there are roads that you take in on your road trip that the GPS either doesn't recognize or have in its system. As well, maybe you're not the best at reading maps.
This is when navigation apps for road trips come in handy. These apps are built for RVers and road trippers who are finding the hidden spots and taking the road less traveled, or not a road at all!
Rather than getting in a heated debate with your real "co-pilot," you can download the CoPilot app which is amazing for when you're in the middle of a road trip because it offers offline maps — meaning no internet needed! As RVers know, the best spots have the least coverage.
The app can also give clear directions to your next destination and has other helpful planning features.
With this RV app, travelers don't have to worry about getting lost or in a bind when exploring. This can be a literal lifesaver to both you and your trip!
If you have an iPhone, iPad, or an Android, you already have access to this powerful road trip app. This is best for real-time road tip navigation
Quick tip: Did you know that you can download an offline version of Google Maps so you don't need internet to rely on it?
This app informs you about upcoming traffic along your route, construction sections, crashes, and other roadblocks in real-time. This can be very helpful when you're driving on highways/freeways, through cities, and more populated areas.
Best Apps to Use on the Road
Bringing CDs, board games, and snacks are great, but that's not all you need for a smooth ride while you're driving from place to place.
To keep your wallet happy, download GasBuddy. It is a great app for saving money on road trips!GasBuddy will show you the cheapest gas prices in the area so you can choose the most affordable pit stops.
Want to know interesting information about the area you're currently visiting or traveling through?
History Here is an amazing informative app that can teach you a little bit about the places your travels are taking you to. This is a great app for road trips that is both fun and educational.
It can also act as an actual mini-guide so you can enjoy informative tours of certain areas.
Top Apps for RV Campgrounds and RV Parking
While the above-mentioned road trip planner apps are great, none of them are geared specifically for helping you locate the best RV campgrounds like these RV-specific apps are.
This app has a catalog of over 40,000 commercial RV parks across the United States and it is sorted by ratings and user reviews.
This can really help you choose the best places to stay based on your travel group and your needs.
One of the best things about this road trip app is that it was built by a full-time RVer or simply someone who spends a majority of their free time traveling in an RV.
This app offers resources and guidance for just about everything that has to do with being an RV owner. This includes RV parks, campgrounds, rest stops, gas stations, and convenience stores.
Best Weather Apps for Road Trips
Knowing the current weather forecast as well as what weather conditions might be heading your way is extremely helpful when it comes to having a safe journey.
A lot of weather apps can vary in accuracy depending on where you are. AccuWeather will provide you with the most reliable weather forecast in the area you currently are.
This road trip weather app will allow you to quickly and efficiently see what kind of weather is headed your way. There are no extra components, it's just straight information on weather.
You can open the app, get what you need, and close it in just a minute or two.
The Importance of Road Trip Apps
The addition of powerful and sometimes simple technology in the form of RV and road trip apps can help make the most of your time out exploring the road. It can make the planning process more efficient and decrease the number of hiccups you may normally experience.
These road trip apps are the perfect RV apps for travelers who want the smoothest and most fun-filled vacation possible!
For more tips and tricks for RVs and camping, check out our blog!