AUGUST 16, 2019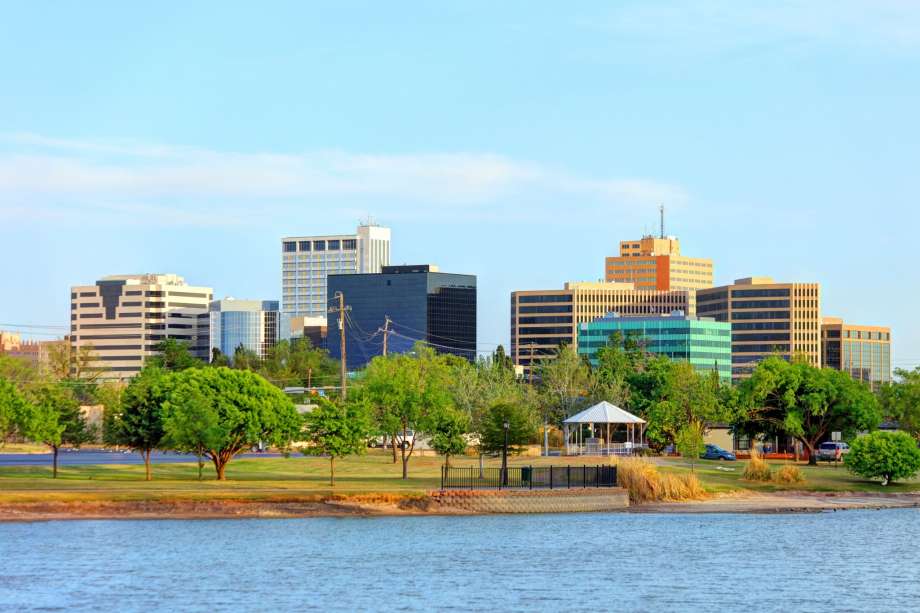 West Texas city of Odessa is so much more than what meets the eye. From the outside, it might seem like any other charming, southern town but once you enter its borders, you'll find an exciting environment to explore. With family-friendly parks, unique historic attractions, and a cozy space to relax at Park Place RV park, this is a must-stop destination.
With so much to do and so many sights to see, it can be helpful to have a guide on the best things you can't miss out on during your stay in Odessa. Don't waste a second with these top 10 stops:
1. Enjoy The Arts at Odessa College's Globe Theatre
This beautiful and near-perfect reconstruction of the original Globe Theatre should be one of your first stops in Odessa. As an integral part of Odessa College, this theatre stands as a great gathering point for the whole community and an incredible place to enjoy the arts. Along with year-round productions, the theatre also puts on an annual Shakespeare Festival where they perform well-known works such as Hamlet, Macbeth, and As You Like It. The Globe Theatre is considered to be one-of-a-kind to Odessa's West Texas culture.
Take the family out for a fun day under the sun at McKinney Park. With covered picnic areas and a large sprayground for the kids, this park is the perfect spot for visitors and locals alike to make memories. Take your pup for a walk, play catch with the kids, or break out the wine and relax under the sky.
Indulge in sipping on the best frothy beers and delicious, rustic dishes at Odessa's Frisky Brewing Company. With a huge beer list, you can go on a tasting-spree to find your new favorite drink and relax under the Odessa night sky.
4. Kick Your Feet Up at Park Place's RV Park
There's no better way to truly enjoy your trip to Odessa than by staying at Park Place's RV park, located right in the heart of the city. With exceptional amenities, the perfect pad to park and cozy cabins, you can feel right at home. Guests and residents will enjoy a state-of-the-art fitness facility, outdoor pool, game and lounge clubhouse, and multiple different courts for their kids' favorite sports. Stress-free and located near all the hotspots, Park Place's RV park is one of the best places to stay; take a load off and relax for a few days in this fun, family-friendly atmosphere.
You don't have to fly to England to enjoy the beauty of a 3,000 BC prehistoric monument. The University of Texas of the Permian Basin in Odessa is home to an incredible Stonehenge replica that almost perfectly matches the original structure. Here, you can meander through the large, perfectly placed limestone slabs and learn about the history of this incredible British landmark that took over 2,000 years to build.
With over 30,000 square feet of trampolines, Altitude Trampoline Park is an action-packed activity to enjoy in Odessa. Plus, this family-friendly entertainment zone goes beyond trampolines; there's also the wipeout zone, trapeze bar, extreme dodgeball, trampoline basketball, battle beam, rock wall, foam pit, and a kid's court. There's no lack of fun things to try in this trampoline arena!
7. Shop and Listen to Live Music at Music City Mall
With all the major department stores and unique, local shops, Music City Mall is the perfect spot to fulfill your retail therapy needs and purchase a few souvenirs in Odessa. What makes it even more of a tourist and local favorite is the live music on stages within the mall that all customers can enjoy.
For a nice change of pace –– and change of temperature –– McM ICE is a great place to glide around in Odessa. This family-friendly rink offers low-cost ice skating that is an easy way to fill up your day. With open skating sessions for multiple hours every day, you can stop by any time and sail across the ice.
Looking for a little action and thrill for the whole family? Try to solve clues and break out of an escape room. Cinergy's Extreme Escape Rooms in Odessa features an exciting way for families and friends to collaborate and test each other's puzzle-solving skills in an intriguing atmosphere.
For a little bit of Odessa history, you can tour the White-Pool House, which was built in 1887 and then opened to the public in 1984. Known as the oldest surviving structure in Odessa, the interior rooms parallel two significant periods of history — the pioneer era and the oil boom. Whether you are a history buff or are looking for a budget-friendly activity to enjoy with the kids, the White-Pool House offers a fun way to explore some of the town's important past through admission-free guided tours.
For a small city, Odessa is packed with fun, new experiences that will make your trip a memorable one. With many local spots, historical landmarks, and family-friendly activities, Odessa is an extremely underrated Texas destination.
Below, we've highlighted several ways to cool off when a heat wave hits. So, grab your bags and switch on the ignition!