MARCH 27, 2020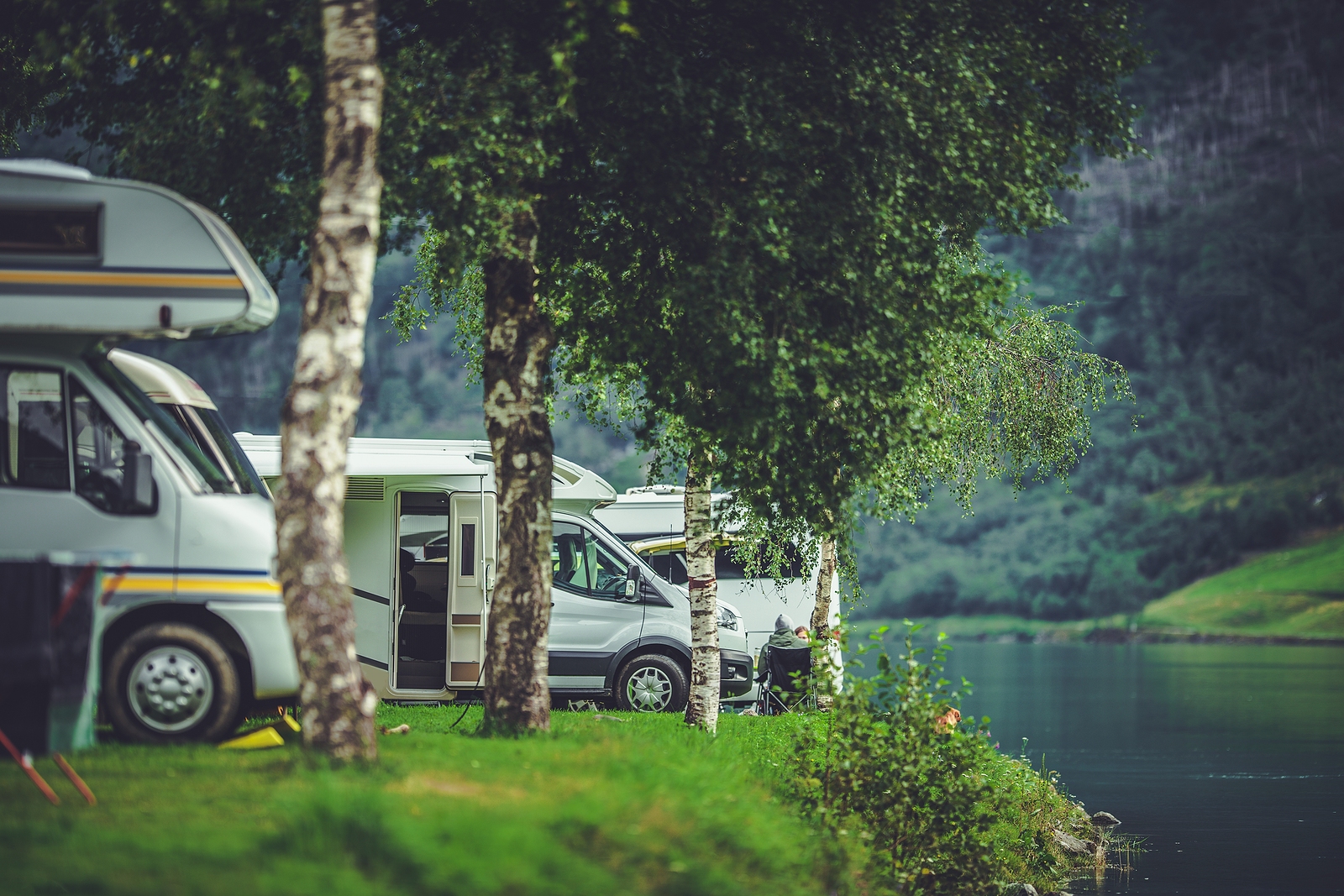 Whether you are a full-time RVer or just on a road trip, the coronavirus pandemic has likely completely upheaved your plans and created a lot of concern around, "What do I do now?"

For RVers who don't have a permanent residence nearby to easily practice social distancing and are likely staying at an RV park with other travelers, staying healthy and still enjoying your trip at the same time can seem like a challenge.

Here are some tips and resources:
Where to Go in Your RV During the Coronavirus and Social Distancing
As a frequent RVer, you might have a fully-planned road trip or a list of your go-to spots that you were going to follow. Unfortunately, many state and country parks are closing.

However, to mitigate stress about not knowing if a park you have in mind is closed or not, Campendium has a list of closures that is extremely comprehensive and updated regularly. As you secure your plans over the coming weeks, make sure to use this list as a reliable resource during your planning.

Additionally, the National Park Service is allowing individual parks to decide if they are closing. So make sure to regularly check the NPS site for current closures.

We suggest making a reservation at a park that you can stay at for a month or more or inquiring if you can extend your stay at the park you're currently at. The goal right now is to be in a place that is prepared to sustain you, even if it's not the most scenic.

If you're in search of an open and safe RV Park that can become your temporary home for the next month or two, Ocean Front's RV Park in Kermit, Texas, has affordable vacancies and is offering virtual tours. So you can check out our space before you even start driving over!

While Ocean Front's RV Park indoor community amenities are closed to adhere to CDC guidelines, our laundry, shower, dog park and pool are open!
How to Stock Up Your RV During the Coronavirus Outbreak
With grocery stores and other food supply stores barely keeping up with increased demand, you might be concerned about keeping your mobile home campsite stocked with essential goods.

Here's a quick list of the most important items to focus your purchasing on:

Paper and sanitizing products (only what you need to sustain you for a three-week period)
Frozen vegetables (if your mobile home has adequate freezing capabilities)
Protein (if your freezer has room, you can freeze most of what you buy and use it as needed)
Fruit that lasts (apples, oranges, pomegranates, etc.)
Vegetables with a longer shelf life (potatoes, carrots, squash, cabbage, etc.)
A variety of starches (rice, pasta, and sauces to go with both)
Bottled water
As you're on the road, be on the lookout for local grocery stores or ethnic grocery stores/small businesses that you might not normally shop at but likely have some of the supplies you need.
How to Practice Social Distancing at an RV Park
While you are safely contained and separated from others in your RV, the life of an RVer often includes regular use of RV Parks' features and amenities on a daily basis. This can include the use of the community kitchen, rec spaces, pool, showers, and so on.

While many RV Parks are closing their clubhouses and other community spaces, some of the necessary amenities, such as laundry rooms, may be open for campers.

When it comes to using these amenities during the pandemic and social distancing measures, it's important to take every precaution you can. Use the amenities as you need to (you need clean clothes), however, try to schedule your uses with other campers throughout the park so two different families aren't in the same space at the same time. As well, wear gloves and sanitize everything you can both before and after.

If the RV Park has posted certain rules or instructions regarding community spaces, make sure to follow them word for word.

Aside from community spaces, try to station your RV in a space where you can step outside and move around without worrying that you're encroaching on someone else's space.
Fun Things to Do at an RV Park While Social Distancing
While your health is top priority over the next few months, that doesn't mean you can't still have fun and enjoy your trip.

You might find new ways to enjoy a road trip!

Here are a few ideas:

1. Choose a Book to Read and Download the E-Book
Now's the perfect time to finally read that book you've always wanted to reach the end of. Not to mention, with an RV, you can find the most secluded, perfect outdoor reading spot!

While it's not convenient to order the book online or purchase it in a store, luckily with today's technology, almost every book can be downloaded as an e-book.

Get lost in the pages of a book in tandem with getting lost in nature!

2. Discover Hidden Natural Spots
An extremely important thing to remember during this time is that you can still go outside even while social distancing — fresh air, sunlight, and movement is actually highly recommended as long it's not in a densely populated area.

This means that hiking, taking a dip in the lake, bird watching, going on a walk, biking, etc., is still completely within the scope of the activities you can safely engage in.

Also view this as an opportunity to explore nature with your travel companions and potentially find beautiful spots you otherwise wouldn't have discovered.

Go a few miles further. Take the unbeaten path. Go without a complete plan.
3. Organize a Campsite-Wide 6ft Apart Event
Just because you can't shake hands and share food with your RV park or campsite neighbors doesn't mean you can't plan activities and enjoy each others' company — at more than six feet apart of course.

Utilize social media such as Facebook Messenger to connect with other campers or collect everyone's numbers through the main office and organize an event — a unique "get-together" where everyone can step outside their door, set out their favorite chair, and enjoy a sense of comradery at a safe distance.

Plan Smart to Stay Calm
The most important takeaway is to not let fear overtake you. While your travel plans have been disrupted, you can still make the best of it and stay healthy.

With research, smart planning, and precautions you can select the best place for you to stay and weather the coronavirus storm.