JANUARY 21, 2021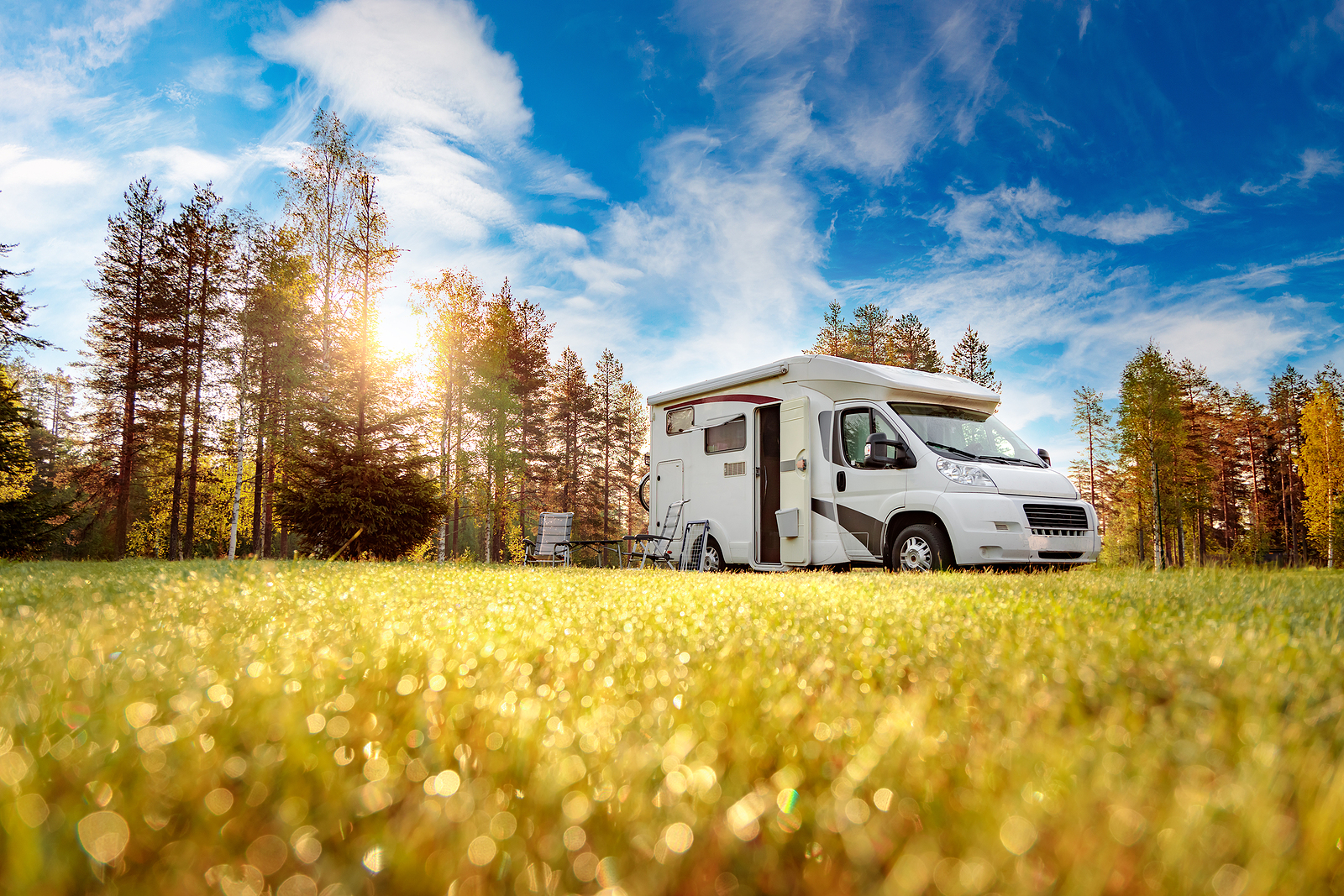 As we all quickly realized within the first few days of January, 2021 wasn't going to be too different from 2020 after all.
The pandemic is still the most prominent thing in our lives and while vaccines are being administered, it's not rapidly enough for us to be able to return to normal life anytime soon.
This means travel, even RV road trips, are going to continue to be difficult and hindered by strict regulations. That being said, an RV road trip is significantly safer and easier to take than any traveling that requires flying. Not to mention, 2020 was named the "Year of the RV" with over 46 million Americans planning RV road trips — and now with the vaccine being given to adults 65 and over, road trips have become a lot safe for many.
There might not be a lot you can do in 2021, but you can go on a fun road trip and visit some of the most RV-friendly states in the country.
Here are the best states for RV road trips in 2021:
Nevada
This sprawling half-desert, half-mountainous landscape is the first on our list for three reasons: it has the largest number of RV parks, it has more mountain ranges than any other state, and it has four diverse national parks.
Based on these attributes, Nevada is considered to be a very RV-friendly state which can be a huge benefit when you're traveling during a national pandemic. It's extremely helpful to have a lot of options when it comes to places to stay in case your original reservation is canceled due to the park closing or you just decide you want to go somewhere different.
A plethora of RV parks also means you can stay in Nevada for a good amount of time without getting bored or running out of places to go.
The variety on national parks is also a huge plus for RVers who enjoy being outside and discovering new natural wonders. Here is a quick breakdown:
Great Basin National Park: Part of the Great Basin Desert, this national park is unique in that part of it is a barren desert and another part is wilderness with ancient bristlecone pines. Here you can see the 13,063-foot summit of Wheeler Peak, explore caves, stargaze, and go camping!
Valley of Fire State Park: A public recreation and nature preservation area covering nearly 46,000 acres, this park has so much space for you to roam around. It is also specifically known for its red sandstone formations and sand dunes.
Red Rock Canyon National Park: This park is the all-in-one natural spot with scenic drives, hiking trails, bike trails, wildlife watching, and unique geology.
While your mind might not immediately go to the state with the biggest gambling city in the country, Nevada is actually an incredible state for an RV trip in 2021!
Texas
In our COVID-world, one of the most important things is space — and that's something Texas has a lot of!
While that was stated in a joking manner, it's still true that Texas is known for its wide-open spaces and that's one of the many reasons why it's one of the best states for a road trip 2021. On top of that, there are so many great campsites, long-term RV parks, and an infinite number of things to see and do. You could spend three weeks driving around and still barely scratch the surface.
For example, it is home to three of the biggest cities in the country, San Antonio, Houston, and Dallas, has gorgeous Gulf Coast beaches, and a variety of different natural habitats.
If you're looking for some great RV parks where you can get some needed rest and relaxation, check out Ocean Front and Park Place.