JANUARY 07, 2020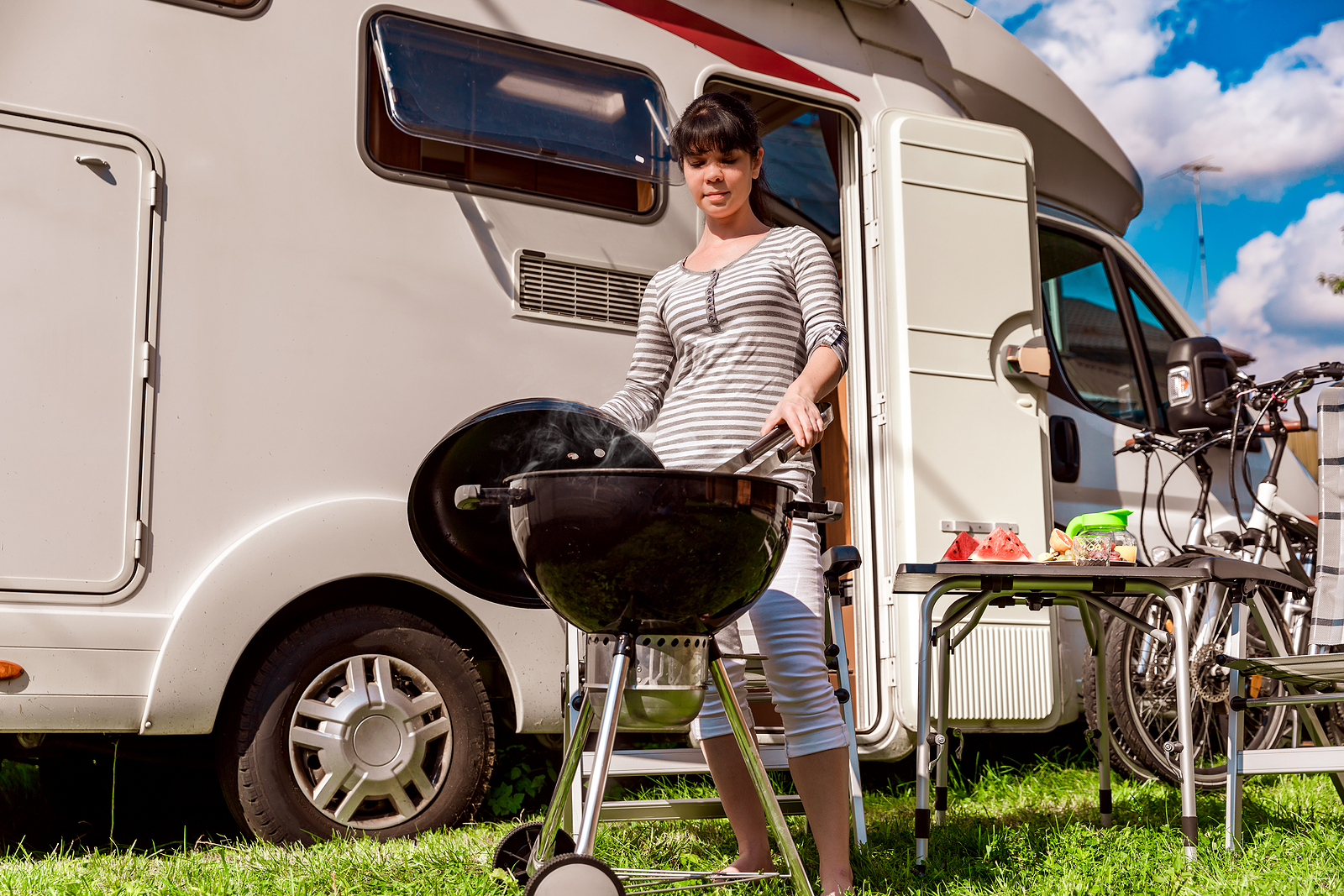 With good RV etiquette, everyone can be a happy camper.
Good RV etiquette is centered around the respect you show the site you're occupying and the neighbors you're camping next to.
Even if you're not a first-time camper, you may be unaware of some of the rules, both spoken and unspoken, as well as some of the expectations that are present on a campground.
The best place to begin your top-notch RV camping etiquette is by following the written rules. The host of the campground you're staying at will often post the rules by the entrance, at the front office, or surrounding public areas. When you arrive at the campground, look for:
General campground rules
Safety rules
Guidelines for parking your RV
Utility hookup procedures
These rules may not be posted, so make sure to also check the campground's website, if there is one, or ask management.
Along with the rules you should follow, there are also quite a few actions you should stay away from. Here are the top RV campground don'ts:
Avoid crowding your neighbors with outdoor items and appliances such as grills, sports equipment, seating, gear, and so on. Take things out as you need them and keep them stored when you can.
Do not block roadways with your vehicles. If there's not enough room at your campsite, check with management for overflow parking.
If you check-in after hours, stay away from performing set up procedures that create excess noise in respect for neighbors sleeping.
Courteous Camping
Courteous camping is necessary for everyone to enjoy their stay and it is centered around being considerate.
This is where many of the unspoken expectations come into play. For example, it is expected that each individual campsite is treated as private property. Walking through someone else's site is considered bad manners. Use campground roads and walkways and teach your kids to do the same. As well, if there are quiet hours, observe and respect them.
Additionally, be responsible for any of your pets that are joining you on your travels. Unless they are on a leash, keep them within your campsite. Do not allow them to roam freely or approach other animals who you do not know the temperament of.
Another important set of unwritten rules for RV etiquette is in regard to any guests that come to stay or visit with you. Make sure they follow all of the same guidelines that you do. Specifically, quiet hours and where to park their vehicle.
To continue practicing courteous camping, here are a few additional tips:
Keep the campsite clean.
Smoke in designated areas.
Spray down the dump station.
Show your kids how to be good neighbors.
Check out on time.
Subtle Signs
There are a few subtle signs on campground sites that help you practice good RV etiquette.
The first has to do with window shades. This might seem strange, however, paying attention to window shades are the key to great social RV etiquette. If the door or window shades are closed, don't knock.
As well, just because you are on a campground, doesn't mean that campfires are permitted. Not only do they cause a lot of smoke but they could be a fire hazard. If there isn't direct signage or a designated area for campfires, it's likely the site does not allow campfires.
For parking, don't intentionally park next to someone if there are a lot of spaces open. It is courteous to give your neighbors as much space as possible to set up and move around. This is also beneficial to you!
The Golden Rule
The golden rule of RV etiquette is to always treat your neighbors the way you would want to be treated.
If you think that something you are doing is bothering a neighbor, simply ask them. As well, if something your neighbor is doing is upsetting you, respectively inform them.
With simple kindness and consideration, all campers can have a great time.