AUGUST 28, 2020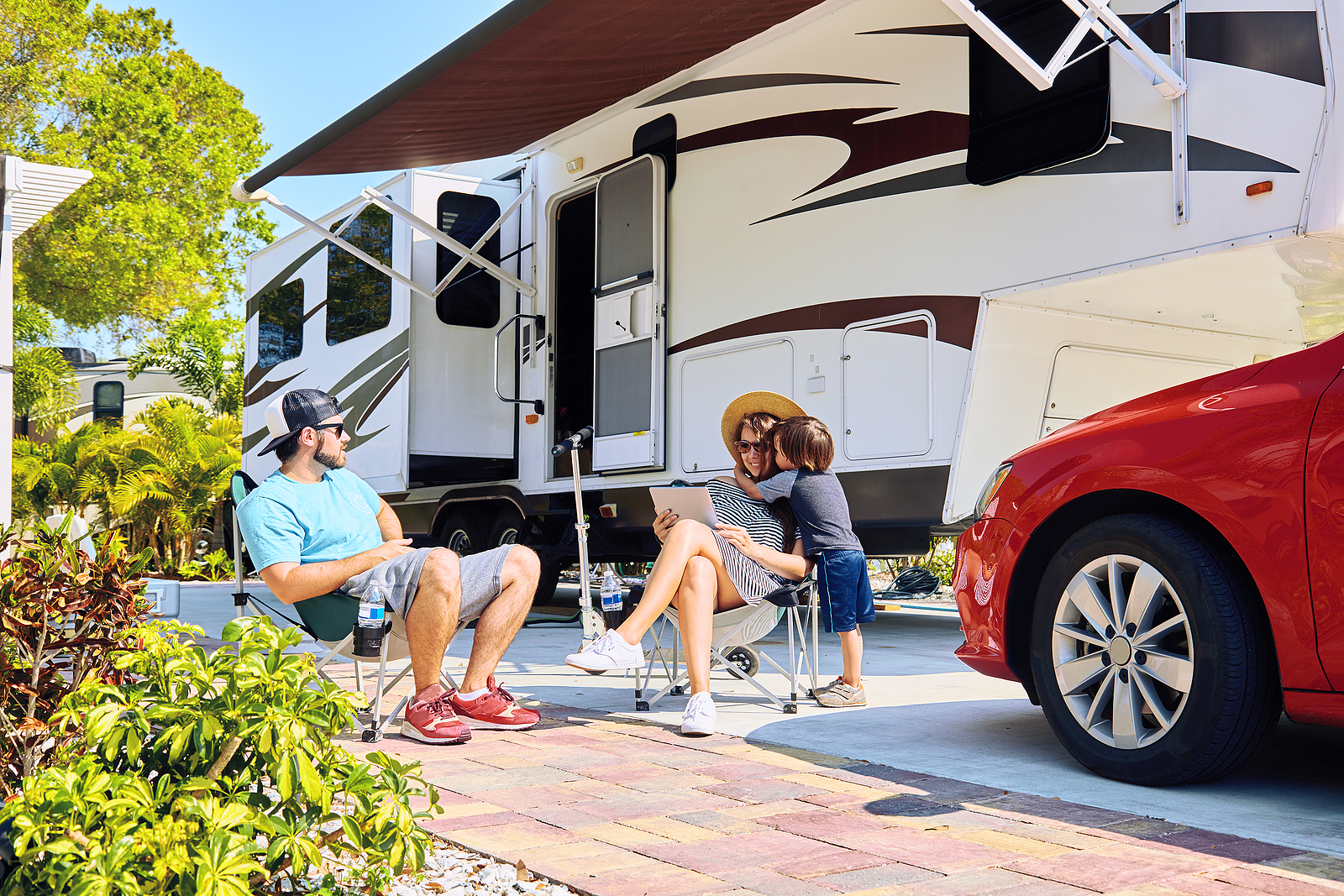 It's not an understatement to say that reserving the right RV campground for your trip takes more time and research than booking a hotel. Often, a hotel stay lasts for a few days, but you may decide to stay in one location with your RV for multiple weeks.
When you're in one place for an extended period of time, especially when relaxation is the goal, it's incredibly important that you're staying at a property you trust; one that meets all your needs and is able to resolve any issues that may arise.
Changing RV parks halfway through your trip when you're supposed to be in the Rocky Mountains for three weeks is not easy nor fun.
To avoid that scenario as well as avoid an overall negative experience, here's our list of what to look for when reserving a park or campground for your next trip:
On-Site Management
The first thing to check on the RV park's website is if they have on-site management. If you don't see it stated anywhere, make sure to call and confirm.
To ensure any issues you run into during your stay are quickly resolved, it is incredibly important that there is a real person on-site that you can go and speak with. You don't want to be playing the phone call game when your hookup stops working.
Also, it's helpful to chat with someone in-person when you first arrive in case you have any questions.
Amenities That Fit Your Preferences
As great as your RV is, you're going to want some variety when it comes to things to do and ways to spend time when you're on the campground. More specifically, you're going to want amenities that fit your preferences and lifestyle.
For example, some RV parks offer multiple sports turfs which is great for families with kids. However, if you're retired and are traveling with your partner, you're going to want to make sure that there are other amenities you can engage in or look for a park that has a different focus in what they offer.
Most RV websites have an extensive list of the amenities they offer so be sure to always give it a good look. In general, a pool, outdoor games, and clubhouse kitchen are amenities that you shouldn't stay without.
Necessary Features
This might feel like the basics, but it's important to make sure that the park or campground has everything you need to survive normally, in other words, the bare minimum.
This could mean:
30 or 50 AMP hookups
On-site laundry facility
If you have a dog, pet-friendly policies
Safe car parking if you towed a car with you
Shower facilities
The scenery of the campground and close proximity to other places or areas you want to see is great, but always check that the necessary features you require are in place at the site in question.
Safety Measures
Obviously your RV is quite safe, but you want to make sure that you feel equally safe when you step out of it; even if it's early for a run or late for some fresh air.
If it's not listed on the website, inquire into what safety measures or precautions the campground takes. Park Place RV park in Odessa, Texas for example, has a controlled access gated community. While depending on the location, this isn't feasible for every park, it's important to know how your safety is ensured. Is there a security guard? Are there cameras? Are there periodic walk-throughs?
Online Image Gallery
If a website for a RV Park or campground has no image gallery or pictures of the property in general, that should be an immediate red flag for you. The only reason a campsite wouldn't want to showcase visuals is that their visuals aren't good; meaning it might not be the place you want to stay at for an extended period of time.
Pictures can help you get a good idea what your vacation will look like at a particular spot and help you visualize all the fun memories you will make.
Positive Reviews
Even if the images on the website look great, it's important to corroborate that they portray the campground or park accurately with at least a few positive reviews.
Managers could potentially be using stock images or exaggerate about their amenities on the website. By checking for a few positive reviews you can ensure the legitimacy, cleanliness, and friendliness of the site you're looking into reserving.
Central Location
The scenery or amazing-ness of your RV campground won't matter as much if you're in a location that works against your plans.
If you are looking to be extremely remote, that's no problem, but if there are specific places you'd like to visit or if there's a city nearby that you want to pop into frequently, make sure to choose a park that has a central location to your priorities.
You don't want to regret being too far removed or feel as if you're wasting gas continuing to drive to places you could have originally been close to.
Rules
This might initially seem silly, but when you can hear the thuds of a basketball from kids on the court at three in the morning or your next door neighbors playing music before the sun is up — you'll wish you had paid attention to if they had strict rules.
It's important that you find a campground site that has posted rules that promote neighborly kindness and overall consideration. You'll have a happier time and will be less likely to get into scuffles with others.