FEBRUARY 27, 2020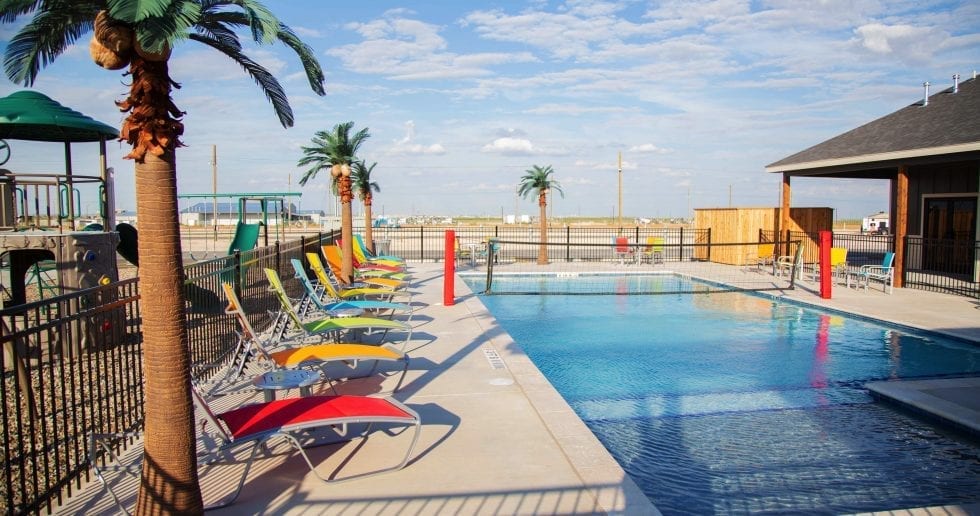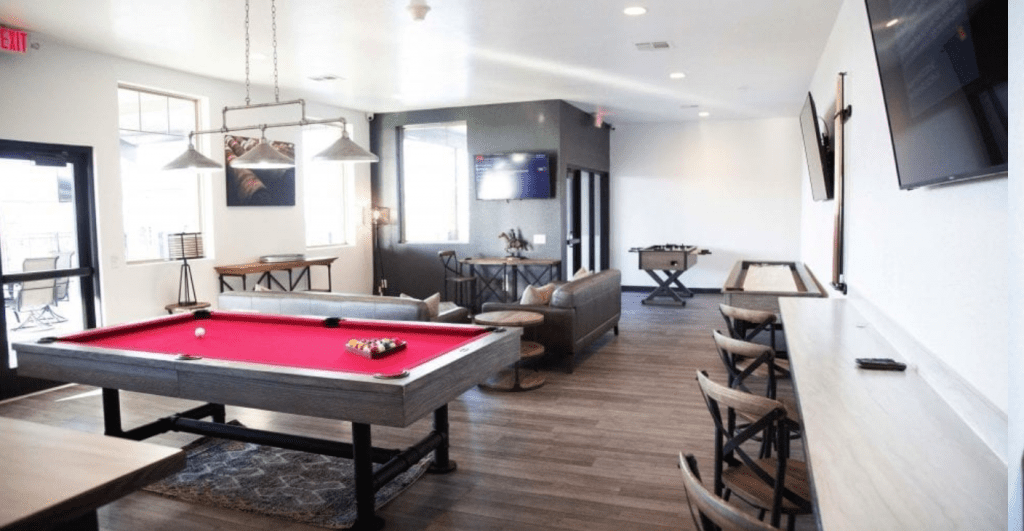 If you're an oil or gas worker and have a job in the Texas oil fields, it's very likely that you're working somewhere on the Permian Basin in West Texas and you now call the Midland-Odessa area home.
Whether you're trying to build a life here and put down some roots or simply staying in the area for the length of your contract, finding a place to stay in Midland-Odessa that offers you everything you need for the right price is important.
Park Place RV park is that place — a home for you.
See what your home in West Texas can look like:
Park Place RV Park's Amazing Odessa Rentals
Don't let our name fool you, we aren't just a temporary stop for RV travelers and campers, we also offer amazing Odessa rentals for more long-term needs.
Whether it's just you, your family, or you and your four-legged best friend, we've got a place for you.
We take being a "happy camper" to a whole new level.
Here are two amazing options for Odessa rentals at Park Place RV park:
Comfortable Cabins for the Perfect Stay in Odessa
Our property offers oil and gas workers amazing Odessa rentals in the form of 22 cabins that were built for your lifestyle and ultimate convenience.
Having lived in West Texas for years, we know how much hard work fills your days and we understand that you want a comfortable home to relax in and a warm environment to spend your free time.
Our cabins make the perfect Odessa rentals because they are cozy and offer a level of privacy and comfortability you won't find anywhere else.
Important Info: To see Park Place's cabin pricing visit here.
While staying in one of our great cabins, you can be close to our range of resident amenities and features such as our pool, sports fields, and lounge rooms.
With our all-asphalt driveways, you can also safely and securely park your car and always know exactly where it is. We know how nice it is when you wake up early to easily hop in your car and get going!
Additionally, our cabins are great for couples!
It can be difficult to find affordable rental homes in Odessa. That is another reason why we included cabins on our property — we wanted our workers to have worthwhile options.
Affordable Hotel Rooms in Odessa
If you're in search of a very affordable rental in Odessa that still has access to great amenities, Park Place RV park's hotel rooms are the way to go!
We offer 14 different hotel rooms that all connect to an inviting common space. Here you will have access to a shared large kitchen, living space, and dining area. Each room is also equipped with a private bathroom with a stand-up shower, cable TV, mini-fridge, microwave, and Wi-Fi. Plus, you will also have access to all of the Park Place RV park amenities during your stay!
This space is perfect for oil and gas workers who need an affordable yet comfortable place to stay in Odessa while they finish their contract or get their feet on the ground.
Amazing Resident Amenities and Features
There aren't many Odessa rentals and Odessa apartments that offer all the amenities that Park Place RV park does — not to mention at such an affordable price!
Here's a quick list of our resident's favorite amenities:
Outdoor Swimming Pool with TVs and Patio
On-site Laundry Facility (Washeteria)
Dog Park With Pet Waste Stations
Sand Volleyball Court
Turf Field With Soccer Goals
Basketball Court
BBQ Grilling Stations With Picnic Tables
Small-Prep Clubhouse Kitchen
Clubhouse With Pool Table, Shuffleboard, and TV Lounge Area
Firepit With Lounge Area
Playground
State-of-the-Art Fitness Facility
When you live at Park Place RV park, you don't need to search for gyms in Odessa or find a community park to spend time outside at — you can do your favorite things steps from your front door!
Family-Friendly Amenities
We know for many of our oil and gas workers, a safe and fun space for their family to live at is of top priority.
With Park Place RV park's controlled-access gated community and on-site management, you can trust the safety of your family in this community.
As well, our property has so many fun amenities that family members of all ages can enjoy!
To discover more, check out: Family-Friendly Activities to do at an RV Park in Odessa, Texas
The Top Pet-Friendly Stay in Odessa
We know that our workers' furry best friends are like members of the family, and that's why Park Place RV park ensures your pets are as happy and well taken care of as you are here. With a property-wide pet-friendly policy, your pets are more than welcome here!
As well, our dog park and pet waste stations allow your dog ample amount of time outside to roam free and exercise.
The Best Place for Oil and Gas Workers to Stay in Odessa, Texas
A job in Texas's oil fields is hard work, and you deserve a safe and comfortable place to call home.
Park Place RV park is that place.
With an extensive list of amenities and features, multiple options of rentals to fit your needs, and a warm community to spend your weekends in, you can't go wrong with creating a home at Park Place RV park.
Ready to join our community? Give us a call at (432) 582-1962 or book now here: https://www.bookyoursite.com/park-place-rv-park–1/availability